In late 2014, Sankofa, in partnership with Product Link International, launched Sankofa Organic International Farms in Ghana to provide quality jobs and quality foods to help create a healthier people.
The vision is to create the business model in Ghana and duplicate it through-out Africa. Ghana was selected to serve as the hub because it is politically stable, it's peaceful, the government and people have supported Sankofa projects for over 20 years, and more,
Ghana is a developing nation and many people struggle to meet basic needs. Sankofa selected the farm project because it's consistent with Sankofa's mission to help needy Africans become self sustaining, addressing education, jobs, housing, food and water, medical, and more.

The 10 acre farm is located in Koforidua which is the capital of Ghana's Eastern Region. Koforidua was selected because its primarily rural, land availability, its close proximity to Accra (national capital), there's a dire need for such a project, and more.
The farm currently raises, for breeding and food, pigs, goats, and chickens. Other animals are scheduled to be added in 2016. The full service farm will provide humane slaughtering services, and some of the profits from meat will be used to help meet basic needs, e.g. scholarships, medical exams, and more.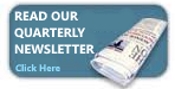 December 2015 Volume 1